Most Health And Fitness Advice On The Internet Is Not Only Bad... It's Broken
Join 80,000+ Monthly Readers For Actionable,

Helpful Fitness Advice That Works.

Want To Fast-Track Your Physical Transformation And Stop Guessing?
While 'Instagram trainers' and 'Influencers' are shelling out questionable advice[1], I'm over here helping everyday people just like you get into their best shape ever.
Which One Sounds More Like You?
"I have fit goals, but I need some more help understanding how to achieve them."
Perfect. I've written hundreds of articles, recorded dozens of videos, and I post daily on social media.
"I've been working hard but I'm not exactly where I want to be. I wish I had some guidance."
Now we're talking… I've coached hundreds of individuals and if you want help, we should talk. Like, now. Start by taking my 4-question quiz to see if online fitness coaching is for you…
You can read and consume content to your heart's desire, but you'll never get anywhere until you actually do something. Still with me? Keep reading.
Get Into The Best Shape Of Your Life.
I help people avoid the pitfalls of 'Internet Fitness Information' by teaching them how to get their best body through sound, practical, and actionable health and fitness protocols.
My training and nutrition programs are backed by real-world processes anyone can follow to get the results they want and deserve.
Most online fitness resources are overly-complicated while promising you a Get-Fit Quick approach that quickly fails within the first few weeks.
The approach I take is different. It's grounded in helping you get the results you want without falling for the fancy workouts and restrictive diets.
In a phrase, My Stuff Works. JCDFitness is a hub for hundreds of thousands of readers and clients all over the world. You're in the right place. Welcome.
A No Bullshit, Actionable AF Guide To Toning Your Body Without Losing Your Curves & Getting Bulky.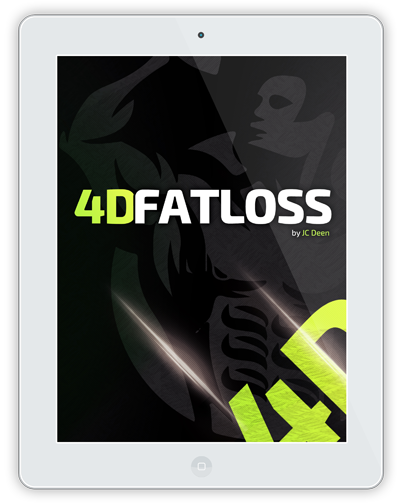 No More Failed Attempts. No More Giving Up. No More Feeling "Stuck" And "Unsure" Of Yourself.
The only premium fitness community on the internet where you get the guidance, answers, support and accountability you need, from people who actually give a shit.
[1] I wasn't kidding. Most 'coaches' and 'influencers' online don't know shit. Think I'm being salty? From this article: "A study by a team at University of Glasgow found that just one out of nine leading UK bloggers making weight management claims actually provided accurate and trustworthy information."