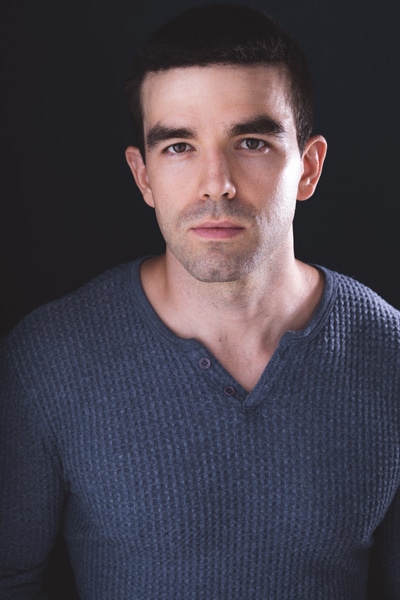 Hi. My name is JC Deen.
I'm the owner and creator here at JCD Fitness. I whip people into shape and help them learn how to make fitness complement their lives, as opposed to ruling it.
While I talk quite the talk, I also walk the walk.
Maybe you're here because you're looking for a fresh perspective on fitness. Maybe you're here because you're overweight and need some motivation to get your life in order. Maybe you're looking for fitness information you can trust.
Maybe you just want to take a more relaxed approach and look great naked in the process.
Look, I don't care exactly how you got here. I'm just glad you're here.
My ultimate goal here at JCD Fitness is to serve you with great content and to inspire positive change in your world. If my message surpasses all this fitness stuff, it's just icing on the cake for me.
I want to give you an education on how to train and eat for your goals. I want to introduce you to techniques such as meditation and mindfulness that may be foreign to you – ideas that may even stretch you.
My tagline for JCD Fitness is A No-BS Approach To Looking Great Naked. If I do my part here as your teacher and coach, you're going to learn why fitness doesn't have to be hard, or boring. In fact, it should be fun, challenging, and exciting.
Your life in fitness should be something you feel good about and look forward to on a daily basis. As you may or may not know — this fitness thing is a journey.
We are all slowly, constantly improving ourselves and this is what it's all about.
You're the artist. Your body and health is your potter's clay. Give it the attention it needs, be patient, focus on what you want, and the good stuff happens.
You're capable of more than you can imagine.
If you're interested in learning more, sign up for my newsletter below. It's 100% free, and I think you'll enjoy all the free content
Why Did I Start JCD Fitness?
I've been exercising since I was a young kid. I have a background in athletics, and fell in love with strength training when I was 13. When I graduated high school, I had hopes of playing college football, but one day I woke up, and the dream was gone.
Shortly after I gave up that dream, I started my first semester at the University of Arkansas. I found myself in the gym all the time, and surrounded myself with a bunch of active people. I made a ton of mistakes, read all the magazines, and fumbled through training and dieting until I found a few good resources and a mentor to guide me.
A few years later, I began to think about all the other people who were probably in my shoes and looking for a fitness resource they could trust and get real answers from.
I always imagined I could be so much further along if I'd just had access to better information.
And that's why this site was born.
If you're looking for a way to get in shape, I can help. If you have a lot of fat to lose, or just want to get rid of the last 5-10 pounds, I can help there, too.
If you've been scrawny and weak your whole life, and just want to build a ton of muscle, you've come to the right place.
Remember, it's going to take a lot of work, but nothing worth having ever comes easy. And as I mentioned above, this is a journey worth traveling.
While your goals are important, and I want you to reach them, I encourage you to enjoy the hell out of your journey, because you'll grow mentally, as well as physically on your way to the top.
The JCD Fitness Philosophy
I've been at this fitness thing a while now, and while I have my preferences with training and nutrition, please understand there is no one-size-fits-all approach.
There are many ways to skin a cat, so to speak, and just because one thing works for someone, doesn't mean it will work equally as well for you, or anyone else.
Training
My views on training are varied, and always with the individual in mind.
There are many ways to get lean, big, and strong. How you go about it should primarily be a result of your goals, temperament, training experience and individual abilities.
Overall, I believe your training should be both fun, and manageable.
If your training is not fun, the chances of you continuing for a lifetime aren't too great. We all need to be doing something that is enjoyable, especially if we want the habits to solidify.
If you're brand new to weight training, I recommend starting with my JCD Fitness Beginners Routine. If you need a full-on guide to understanding the muscle gain process, check out the Beginners Guide.
If you want to be a powerlifter, and compete, train like one. The same goes for Olympic lifting.
Wanna be a bodybuilder? Good, spend your time training like one, and not like one of the previous athletes I mentioned.
Remember, this is about you, so you should always train in a manner that suits your personal goals.
Nutrition
Nutritional science can be hard to understand. I get it. There's a lot of confusion surrounding certain diets, what's optimal, and how some of us believe eating like our ancestors might be an amazing idea.
There's a TON of noise in the fitness space about what you should and shouldn't be eating. My feelings are that your diet should be flexible, nutritious, of course, and in line with your goals and desires.
I believe wholeheartedly in a diet that is primarily a variety of whole foods with the treats you enjoy built into your schedule.
A diet should serve and fuel you, not make your life complicated. Your diet shouldn't stress you out, cause fear, anxiety or worry.
I believe in the 90/10 principle where you eat whole, nutritious food (avoiding the stuff in boxes and bags) 90% of the time, and then eat whatever you want to when filling in the remaining 10%.
No one is perfect, and neither should you expect your diet to be.