Here's How To Get The Lean + Toned Body Yo

u Want Without Fad Diets Or Doing Hours Of Cardio
Introducing HOT BOD — a no bullshit, actionable AF program to toning your body without losing your curves, getting bulky, or going on strict diets that make you feel more miserable
JC's work as been seen and featured in:
Getting a lean, toned body has become harder than ever to do... Here's why
I've got a few things to say about taking control of your body, getting the look you want without losing your curves and without getting big and bulky.
You won't have to read through mounds of blogs and articles or flip through 100 Pinterest posts to find the answers. I'm going to give it to you all right here.
But before I do,  I want to point a few things out before we go any further.
You see those images below?
Unfortunately, this is the standard advice given to women all over the world who are trying to:
Burn Belly Fat
Get Leaner
Improve Muscle Tone
Maintain Their Feminine Curves (without the bulk)
But I must let you in on something…
Those messages above are holding you back.
They're hurting your efforts.
In fact, following that advice will always leave you frustrated after a short period.
And you'll be off to look for more workouts.
More diet plans.
More solutions that won't get the results you want.
Before we go further, I want you to:
We Build Lean, Toned Bodies With The HOT BOD Training Program
With HOT BOD, you build your body through 4 Strategic 8-week training programs carefully written for the most optimal transformation possible.
You will learn:
Imagine yourself getting more out of your workouts than you ever have in the past and making progress.
Every. Single. Week.
Imagine never having to worry about what to do in the gym or having to figure out on the fly.
Imagine looking in the mirror and seeing your body change in real time.
Imagine feeling your clothes fitting better.
Imagine how much energy you'll have.
Finally, Take The Guesswork Out Of the Equation And Get The Lean + Toned Body You've Always Wanted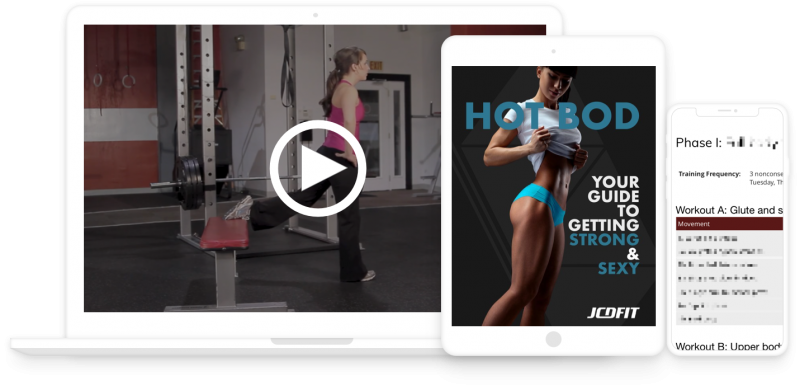 Backed by a no-questions asked, 60-day money-back guarantee
HOT BOD Empowers You To Create Your Transformation Through Simple and Sound Nutrition (You Can Actually Follow)
With HOT BOD you'll learn how to eat the right foods for your personal goals. Maybe you want to tone up and get stronger.
Perhaps you want to fit into your favorite bathing suit.
In the nutrition section, you will learn:
You'll be in control of how fast your body changes by the careful tracking and adjusting of custom macros that my calculator sets up for you.
How To Succeed Once And For All By Using Your Brain, Not Your Willpower
Most other fitness programs give you a set of instructions and then leave you to 'figure it out' on your own.
Things like…
– Do this workout for 30 minutes per day.
– Eat these meals.
– Avoid these foods.
– Drink a gallon of water per day.
– Drink this tea.
Good luck.
But not HOT BOD.
Setting specific goals is a BIG part of building your dream body, but most goal-setting programs have it all backward.
Instead, I teach you how to focus on ONE thing, and it's a complete game-changer.
We call this the PROCESS. Set your outcome (goal) and then forget about it.
Most women massively struggle with motivation. And it's no wonder given those images I mentioned above.
So instead, I help you develop true intrinsic motivation, so you're never looking for outside sources of inspiration to get you going.
This is where the HOT BOD Mindset and Momentum guide shines.
Here's What You'll Get Instant Access To When You Buy HOT BOD Today
Component #1: Main Hot Bod Manual
HOT BOD comes with 4 total training programs and they each last 8 weeks. 
That's 8 months of training guidance for a one-time fee.
In addition to the workout programs, you'll have the complete plan that gives you my full view of what it takes to build and maintain a healthy and sexy body.
We cover everything you must know to make the proper training, nutrition, and lifestyle changes.
You'll learn all about: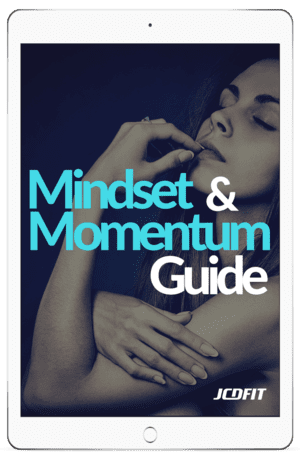 Component #2: Mindset and Momentum Guide
The HOT BOD Mindset and Momentum Guide covers what most other fitness programs can't.
It's easy to work out and eat better, but what about when you don't feel like training, or eating right? What about those times when you feel like giving up? Without the proper mindset, you'll find it hard to achieve and maintain your results long term.
In the Mindset and Momentum Guide, you'll learn about:
Component #3: Demonstration Videos
I want to ensure you know exactly what you're doing every step of the way, so I created a series of high-quality exercise & demonstration videos you're getting lifetime access to.
Follow these video to know exactly what the exercises look like and never guess what exercise you should be doing again.
And if you have questions, I'm always an email away — just let me know if you need help and I'll make sure you know EXACTLY what to do.
Component #4: Conditioning and Cardio
Cardio, to me, is a four-letter word. In the Conditioning and Cardio section, you'll learn how to determine if you even need cardio sessions, and how to make the most of them for your personal goals.
You'll have access to 4 video demonstrations of my favorite fat-blasting conditioning sessions (we call them finishers) you can add to the end of your training sessions to maximize your progress.
In the case you can train an extra day outside of my recommendations, there are full instructions on how to add some steady state and conditioning days to your program.
With this guide, you'll be able to make the right training choices for you without any guesswork.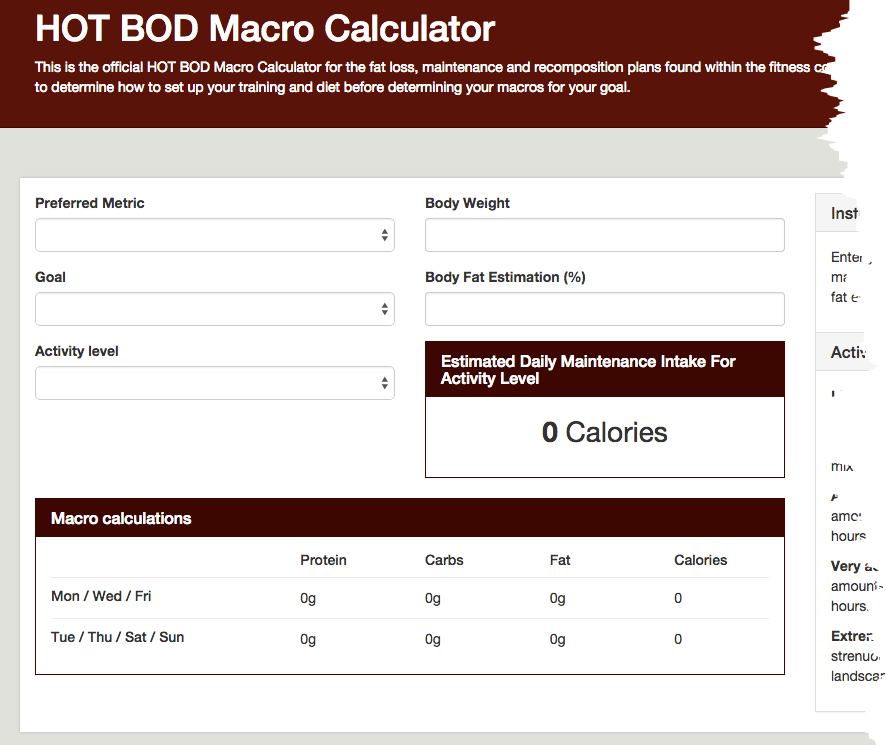 Component #5: Online Calorie Calculator
You get fat loss and muscle gain calculators that are easy to use. No need for fumbling through complicated equations.
NO GUESSWORK – PLUG IN YOUR STATS AND GET STARTED
Everything You Get With HOT BOD
Backed by a no-questions asked, 60-day money-back guarantee
Want Testimonials Before Downloading Your Copy?
Here's What Some Wonderful Women Have to Say
"Well, I can't say enough wonderful things about JC! I came to him a year ago when I decided to stop the yo-yo dieting, killer cardio sessions, and binge eating. Although I wasn't overweight, I definitely had some past food and body issues.
The program was such an eye-opening experience because I honestly stopped stressing about training and dieting. I actually had to stop doing so much cardio and focus on the training. It was great to see how strong I was getting and how I didn't need to do so much… I truly learned that less is more! Thank you JC!"
"When I started with JC, I was coming from a background of disordered eating and harmful orthorexic behavior which flourished under previous coaching relationships with prominent figure athlete trainers.
What I like about JC's programming is his recognition that physique development has a great deal to do with mind training, habit forming, and emotions — not just the nuts and bolts of providing a training and nutrition schedule to comply with. I can definitely say that JC's programs and advice have formed part of my recovery process!"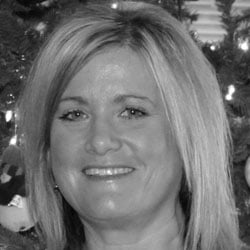 "I found the HOT BOD program while searching the internet for that next great thing to help with my fitness goals. As most of us usually are, I have always looked for the 'quick fix' program. The HOT BOD program looked like something different, and boy was it.
JC has an amazing way of describing everything – the why, what and how of the program – both nutrition and training. All of this helps you to see that there is NO quick fix, but goals are attainable if you understand how to get there. And, JC is available to help with any questions you have. When he says 'let me know what you think about the program' and 'how I can help?' – he means it.
I know this is JC's business, but he REALLY CARES about people's individual success. I have a whole new perspective about health and fitness after starting the HOT BOD program and changing my nutrition goals.
This is not just another fitness program with exercises and a meal plan. It is a roadmap to help you meet your goals, whatever they might be. Thank you, JC, for your dedication to helping people through the maze of fitness and nutrition and coming up with a formula that WORKS!!!"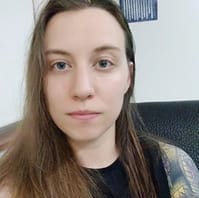 "The HOT BOD program was easy to follow, fun to do, and helped me get into great shape!
Through the exercise programs, as well as the mindset and momentum guide, the HOT BOD program helped me build new habits and helped me understand why the habits you create are a lot more important than the end goal.
I now really enjoy my time at the gym and can't imagine not exercising. I would recommend HOTBOD to anyone looking to get stronger and healthier."
HOT BOD Is Not Just Good On Paper... It Works In Real Life
"When you think you're not making progress, think big."
That's what Simone said in our private Facebook group about her journey with HOT BOD.
The truth is, we've been conditioned to believe progress should happen quickly.
And if it's not, we must abandon the plan and look for something else.
Unfortunately, this is NOT how women increase their muscle tone and reduce body fat quickly and effectively.
It takes patience, guidance, and following the proper plan to get the results you want.
And of course, HOT BOD has helped hundreds of women build their dream bodies.
So join today, come into the Facebook group and get plenty of support and guidance.
"Following HOT BOD, I've not only lost inches, got stronger and gained a fair amount of muscle, I've also gained a lot of important knowledge around mindset, motivation and habits."
"HOT BOD is the first fitness and weight training program I followed through completely without ever falling off the wagon.This means something, as I'd been training on and off at the gym for years before I discovered the book.
In contrast to other coaches that try to keep you within their systems and buying their products, JC educates you so much so that you can continue training/keeping your nutrition in check all by yourself if necessary. 

Here's my favorite things about the program and how I benefited from HOT BOD in particular:
Following HOT BOD, I've not only lost inches, got stronger and gained a fair amount of muscle, I've also gained a lot of important knowledge around mindset, motivation and habits.
In short: JC Deen enabled me to establish habits for a lifetime. Thanks to him, training is now a priority and my favorite hobby."
My "Get Results Or Get Your Money Back"
60-Day Risk-Free Guarantee (No Questions Asked)
When you order today, you get complete access to the HOT BOD program: all 4 training phases (8 weeks each), explanations, demonstrations, nutritional guidelines, and a 60-day guarantee that can't be beat.
Try the program for a FULL 8 weeks and if it doesn't work for you, just let me know and I will send your money back.
Get complete access today, 100% risk free.
Get Started With HOT BOD Today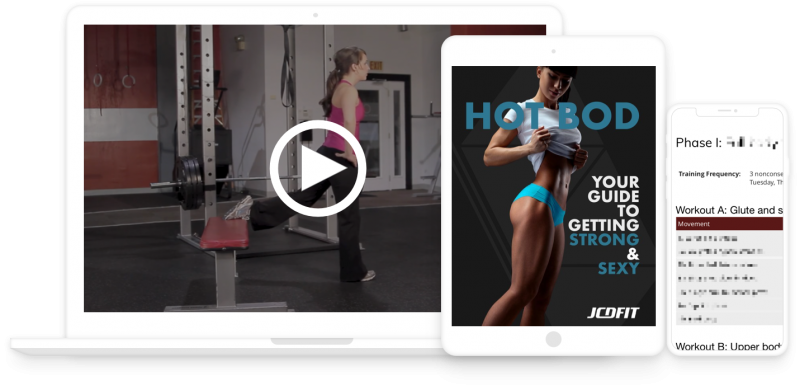 Backed by a no-questions asked, 60-day money-back guarantee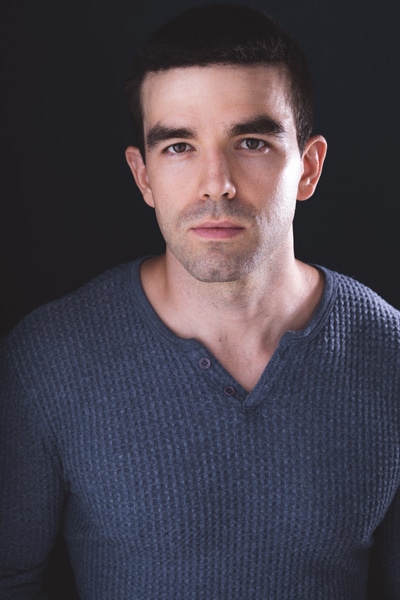 I'm JC Deen and I want to share with you why the HOT BOD exists. 
We already know a little bit about the problems with current fitness trends…
All the shortcuts, miracle drugs, no-result training plans, and quick fixes that leave you on the diet-and-workout roller coaster.
And that coaster comes to a stop the second you lose all your motivation and come completely off the tracks.
When you look the ridiculous amount of information out there, you suddenly realize that you're constantly looking for what's next.
You're asking "what do I do after this?" Or "what supplement do I need to take now?" Or "what new exercise can I do?" Instead of addressing the real problem…
Think about it this way…
If You Scroll Through Instagram Or Google 'How To Get Toned' Right Now, You Would See A List Of Workouts That You Can "Try Today" Or A Brand New Diet That's Going To "Get You Toned In Just 30 Days"... Why Is That?
It's because those people posting on Instagram and writing those short workout articles know you won't be consistent.
It's unlikely that you'll build the right habits, or stick with it long enough to actually see results.
In other words, they know you can't stick to a plan.
That's Right – You Can't Stick To A Plan. (Often times it's because there IS no plan.)
So you end up seeing the same variations over and over again…
Rinsed, recycled and repeated trends…
Fads, formulas and supplements right alongside the "10 greatest workouts for your core" and the "7 simple tricks that will shock you with results in 7 days."
…And none of them work.
So I was looking at all of this while working with personal training clients in my in-person and online programs and I realized that it was time to create HOT BOD.
But If You're Still Not Convinced... Consider Some Of These Common Concerns:
"When I Try To Lose Weight, I Always Lose Muscle"
This is the most common complaint from everyone who's trying to lose fat while increasing their muscle tone. The good news is with the right combination of weight training and diet you won't have to worry about losing muscle.
"Diets Are Restrictive And Leave Me Hungry"
Yeah… that's true for just about every cookie-cutter program out there. Fortunately for you, HOT BOD doesn't prescribe a rigid meal plan or restrictive set of foods you can only eat during the week. You can plan and enjoy all the foods you like while continuing to see your body change every week.
Chocolate, anyone?
"What If I Hit A Plateau?"
That means you're making progress! But when you do hit a plateau and things slow down, you'll know exactly what to change to keep going.
"I Am Inconsistent And Easily Lose Motivation"
Most people aren't consistent. And that's why I wrote the Mindset and Momentum guide. It's to help you see how you're sabotaging your efforts when you are inconsistent with diet and exercise.
"But I've Read So Much About Diet And Exercise Already"
I get it. It's effortless to read articles all day, but the application is where the magic happens. This isn't about being perfect… it's about being consistent. It's about doing enough of the right things over the long haul to see the results you want.
Get Started With HOT BOD Today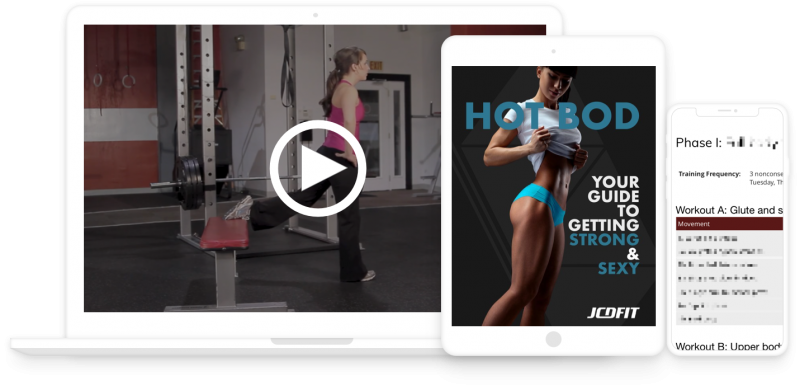 Backed by a no-questions asked, 60-day money-back guarantee
WHY PURCHASE THE HOT BOD PROGRAM?
Take This Program Anywhere
Because this is a fully digital program, you can download it on your phone, iPad, or computer and take it with you anywhere you go!
No B.S. Fat Loss & Muscle Building Advice
This isn't your average cookie cutter "magazine workout"… You're getting no-B.S. advice on stripping off fat while building the (not overdone) muscle you want.
Instant Downloadable Access
This program is completely downloadable, which means that once you purchase HOT BOD, you'll get instant access to everything right away! You do need access to a gym, or have a home gym with barbells and dumbbells.
Incredible Customer Support
Need help with your order or getting access to the content? Have questions as you follow the program?
No problem! I'm here to help you.
Real World Disclaimer: If you put in the work, and apply everything I'll have taught you in HOT BOD, you'll get results. I want you to understand something first. Nothing worth having is ever free, or easy. My methods are simple, no-BS, and very effective, but you still have to work hard. You must follow the program as written. If you do find yourself getting stuck, or confused, I'm only an email away and I'd love to see how I can help you in the case you're not making the progress you'd hoped for.
And trust me – I answer all my emails. I'm not some of these gurus who hard sells you and then leaves you high and dry. Just ask any of my readers and customers. In saying that, I'm going to extend a 60-day 100% Money Back and Results Driven Satisfaction Guarantee even further: If you follow HOT BOD to the *tee* and don't make significant progress toward your body composition goals, then I'll refund your money. No hassles, no hoops to jump through, just a prompt refund.
© 2008 & beyond… JC Deen, LLC. All Rights Reserved // Privacy | Terms