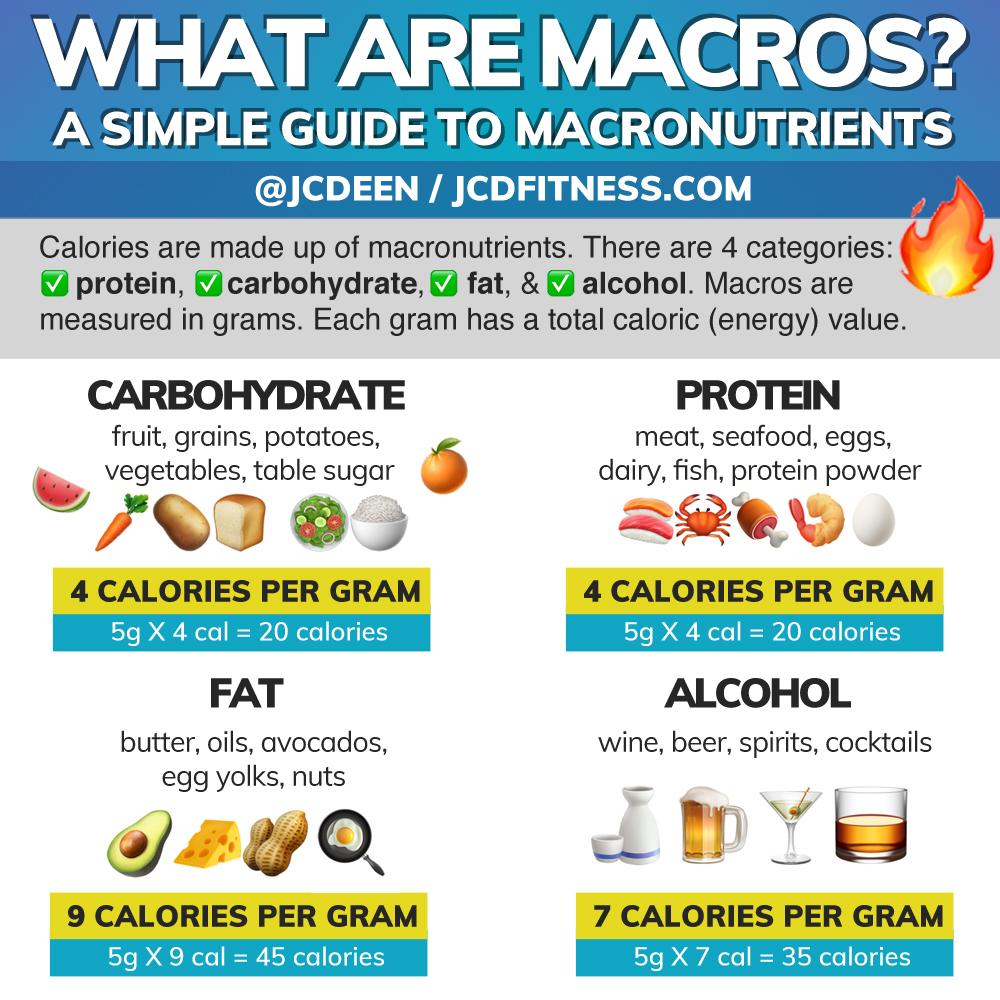 'Macros' are short for macronutrients on the internet amongst those who are concerned about strategically shaping their bodies through carefully crafted exercise and resistance training protocols.
Today, in this short article, we're going to answer the question, 'what are macros?'
What are macros?
Macros (macronutrients) are what makes up the food we eat each day in order to live and function. Macro means large, and micro means small.
If you've heard the term, micronutrients, you've probably heard the term, macronutrients.
Macronutrients are needed in large amounts by the body, while micronutrients are needed in much smaller amounts.
Macronutrients are made up of four categories: protein, carbohydrates, fat, and alcohol.
Micronutrients can be found inside of those macros above. These are also known as vitamins and minerals and there is a wide variety of these that are needed for proper function in the body.
Each macronutrient contains a certain amount of calories per gram.
1 gram of protein = 4 calories
1 gram of carbohydrate = 4 calories
1 gram of fat = 9 calories
1 gram of alcohol = 7 calories
Let's get into each macronutrient and their importance.
Read moreWhat Are Macros? — What To Know About Macronutrients